After the Disaster: Triage
Save the patients; save the hospital.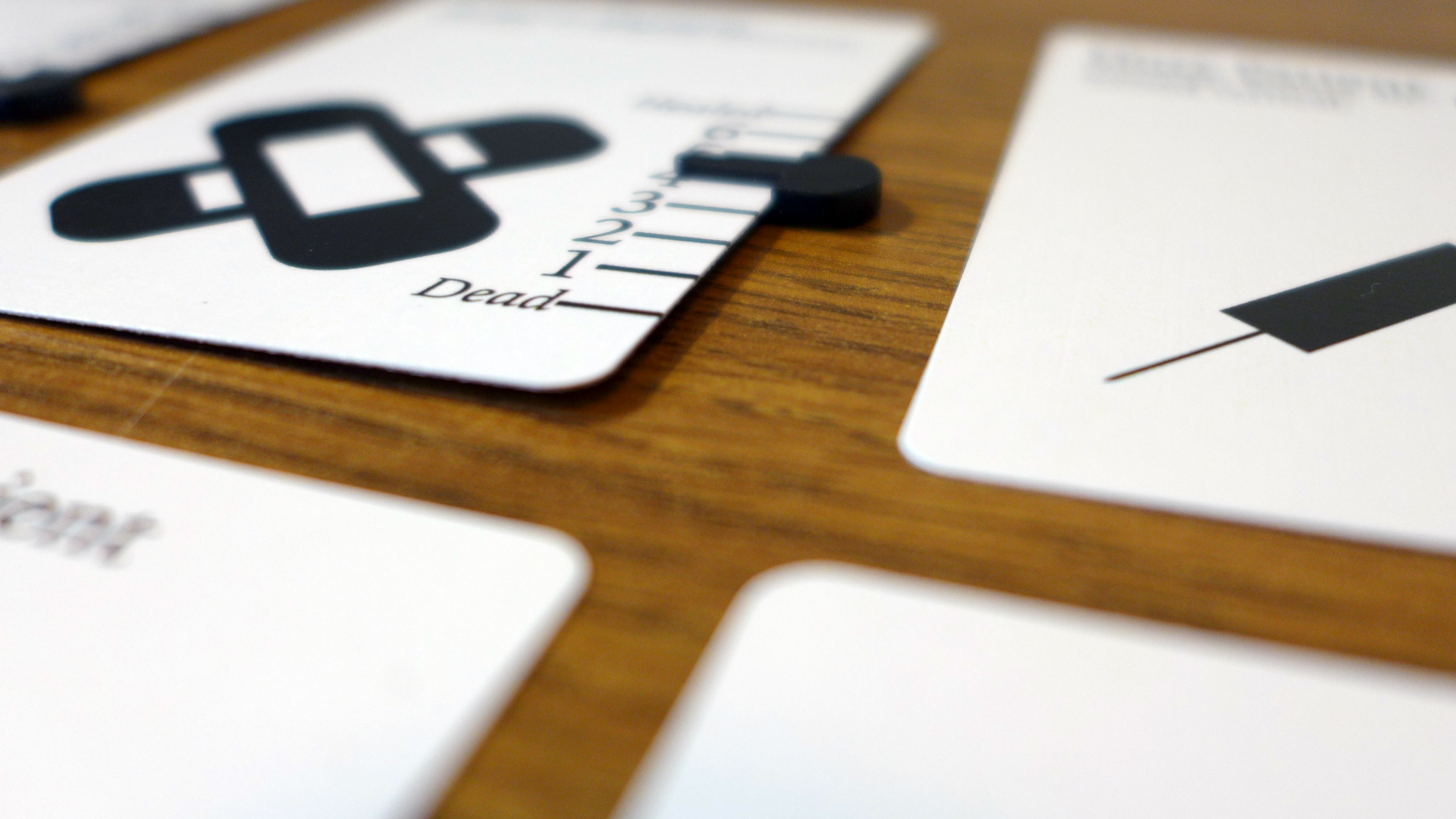 A catastrophic earthquake has struck the city. Save as many patients as you can before the hospital collapses!
After the Disaster: Triage is a solitaire game where you determine who will survive the aftermath of a terrible earthquake. As the disaster coordinator, manage your staff in admitting and healing patients, siphoning diesel for the generator, and keeping the hospital intact during aftershocks. But how will you handle the panicking and dying patients you leave outside?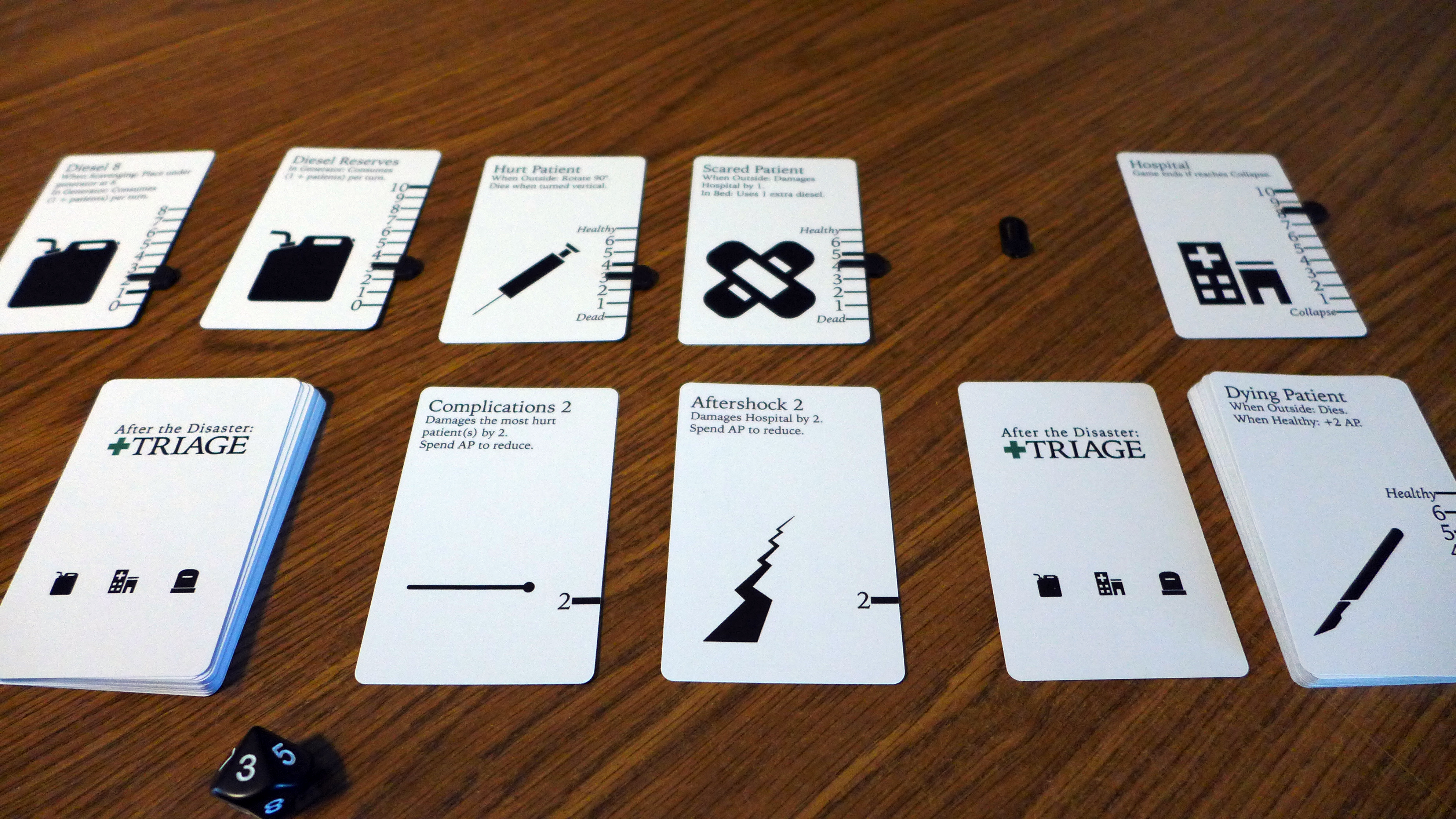 Each turn begins with handling new issues for the hospital: Survivors who need help. Aftershocks that damage the hospital. A diesel source that could be scavenged. After managing the situation, you'll balance patient survival with keeping the hospital running during the crisis using your remaining action points. Each turn ends with the generator consuming diesel and survivors left outside worsening or taking matters into their own hands. The game ends after the immediate crisis has passed and all patients have been healed or have passed on…or the hospital collapses.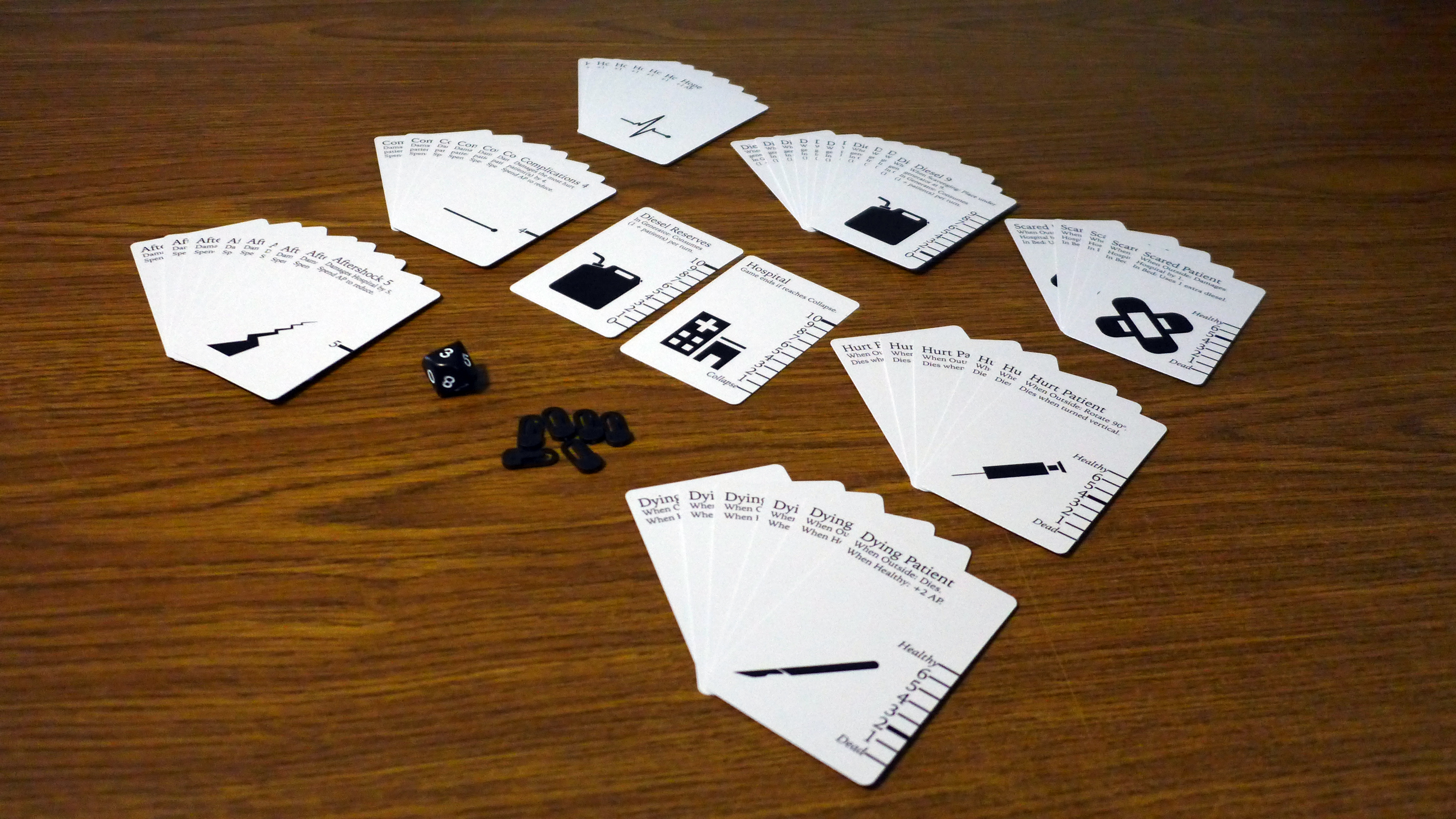 The deluxe edition includes 54 cards with a linen texture and UV coating for ease of shuffling and durability, clips for tracking values, a ten-sided die for action points, and printed rules. The deluxe edition also includes the print-and-play files.
The print-and-play edition includes 54 cards and updated rules for the cards. The cards are bridge-size and are easy to use with either bridge- or poker-sized sleeves. You'll also need to supply a way to track values, such as small binder clips, and optionally a way to track action points, such as a 10-sided die.
After the Disaster: Triage Essentials is completely free to download and free to share! It uses components that are commonly available:
Two poker decks of 52 cards.
Six six-sided dice.
An optional 10-sided die, pen and paper, or other way to track action points.
A copy of the rules (PDF) available below.
If you enjoy the Essential Edition, let us know! And consider making a donation to show your support or purchase the Print-and-Play or the Deluxe Editions.