After the Disaster: Triage
Save the patients; save the hospital.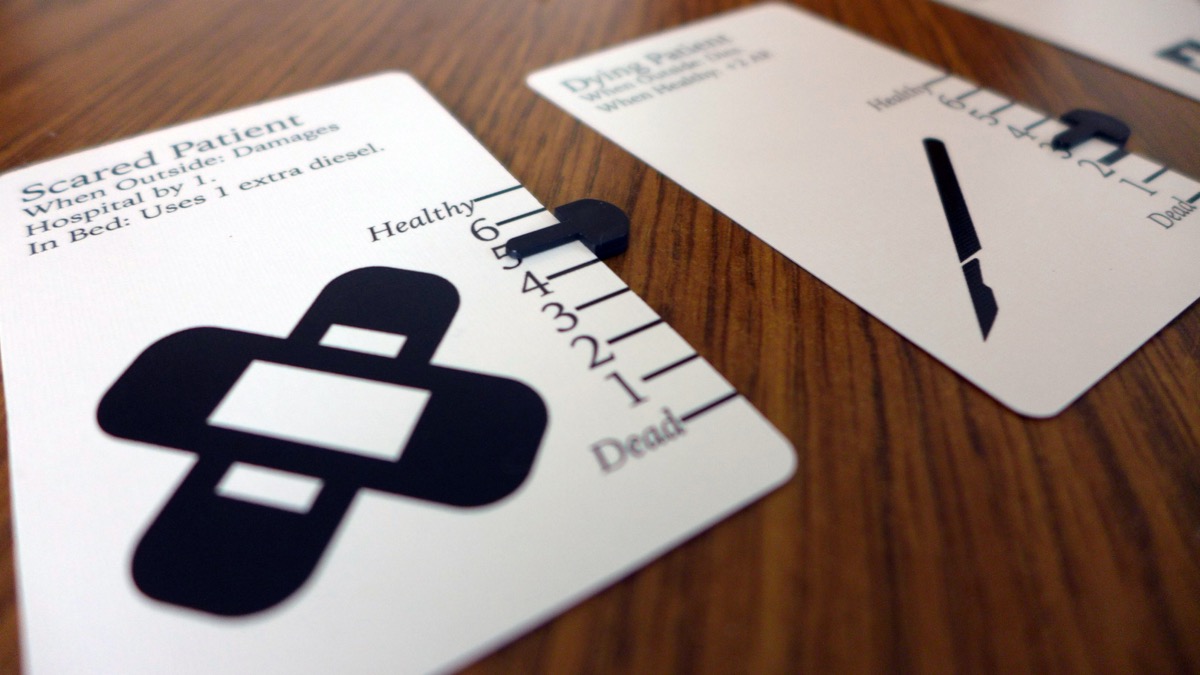 A catastrophic earthquake has struck the city. Save as many patients as you can before the hospital collapses!
After the Disaster: Triage is a solitaire game where you determine who will survive the aftermath of a terrible earthquake. As the disaster coordinator, manage your staff in admitting and healing patients, siphoning diesel for the generator, and keeping the hospital intact during aftershocks. But how will you handle the panicking and dying patients you leave outside?